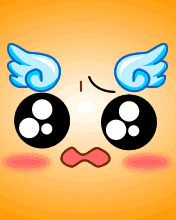 Sigh.... :( my laptop at home 'kaput' and got attacked by some VIRUS. I have been pestering Dearie Suki to help me re-format the whole thing but he has been dragging his time. :( I want to cry leh. Without my laptop.... I cannot eat , cannot drink, cannot sleep. This is what happen when I am an IT dumb person and don't even know how to repair it and have to pray hard he do it for me today so that I don't have to stay back from lunch in the office to blog.
Sigh.... :( the biggest culprit that I can think off is the paid post I rejected. There is one post and I don't know it is about promoting some
SEX tape
. I rejected the post and the next thing I got is this stupid
VIRUS
started to prompt out infront of the screen. It got so irritated last 2 nights while I was MSNing with
BigFish
, I got so pissed of with the VIRUS and I turned off my laptop.
Sigh... :( another frustrated thing is my PPP. Every morning I woke up and log into it and gosh I found almost everyday I have atleast of 3 oppurtunities to write but..... "See Only Cannot Touch". I was like staring at blank hope cos all oppurtunities are fully reserved. Arrrgghhhh... angry. Maybe I should change my strategy... sleep early and wake up in the middle of the night to look for oppurtunities. Any tips from those 'SIFU' who are very 'TERROR' in PPP?
To all blogger friends, I hope I can visit your blog soon and leave comments.
Happy New Year !